An Evening with the Painting
August 6, 2022 @ 5:00 pm

-

7:00 pm

$6 – $30
Join the Gettysburg Foundation at the Gettysburg National Military Park Museum & Visitor Center Saturday, Aug. 6, 2022, at 5 p.m. for a special "after-hours" program of the Gettysburg Cyclorama. The Foundation invites guests to experience An Evening with the Painting for an exclusive, close-up look at the historic painting, hosted by Licensed Battlefield Guide, author and historian Chris Brenneman.
The Gettysburg Cyclorama, painted in the 1880s by French artist Paul Philippoteaux and a team of artists, is a massive piece measuring 42 feet high and 377 feet long, making the Cyclorama one of the largest, free-standing paintings in North America. The painting is a rendition of the famous "Pickett's Charge" on the third day of the Battle of Gettysburg. Suspended in-the-round from the ceiling, this massive work of art creates a spectacular 360-degree illusion when viewed from the platform.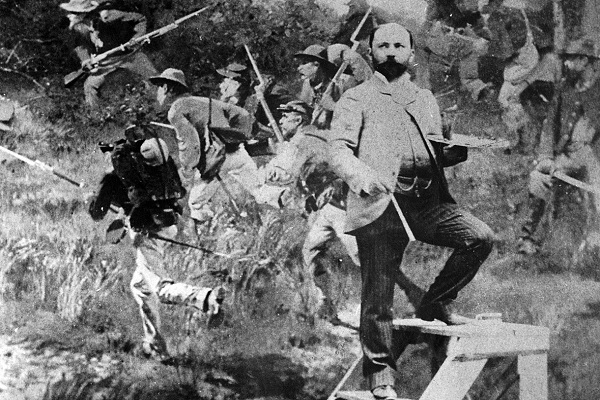 An Evening with the Painting explores the history of the genre of cycloramas and the history of the Gettysburg Cyclorama in this behind-the-scenes program. The presentation covers the fascinating creation of this historic piece of art, the rich symbolism found in the painting and an interesting discussion on the extensive conservation effort. Guests enjoy additional time on the viewing platform to observe in full light the remarkable, close-up details and distant battle scenes of the painting. Program ticket holders can journey under the diorama to see exactly how the illusion comes to life. There will be time for a question-and-answer session.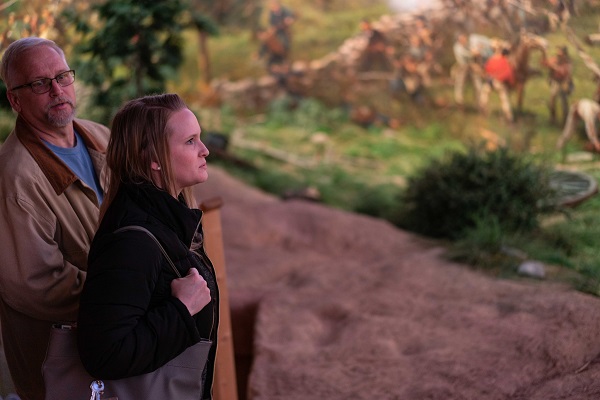 The special program lasts about two hours and is limited to 40 attendees. The single adult ticket price is $30 and youth ticket (ages 6 to 12) is $10. The program begins in the Ford Motor Company Fund Education Center and continues on the Cyclorama platform. An Evening with the Painting is also offered on the following dates throughout 2022 (revised program schedule):
Friday, Sept. 23, 5-7 p.m.
Saturday, Oct. 15, 5-7 p.m.
Saturday, Nov. 26, 5-7 p.m.
Saturday, Dec. 10, 4-6 p.m.
To purchase tickets for An Evening with the Painting or for information on tours, events and programs offered by the Gettysburg Foundation, call 877-874-2478 or visit GettysburgFoundation.org. Tickets can also be purchased in advance at the Ticket Counter in the Gettysburg National Military Park Museum & Visitor Center, 1195 Baltimore Pike, Gettysburg, Pa.